Aka Kelzz Record Release Concert
Performances by Aka Kelzz, Mandhla.
DJ-Set by RAW DJ

Schokoladen
Ackerstr. 169
10115 Berlin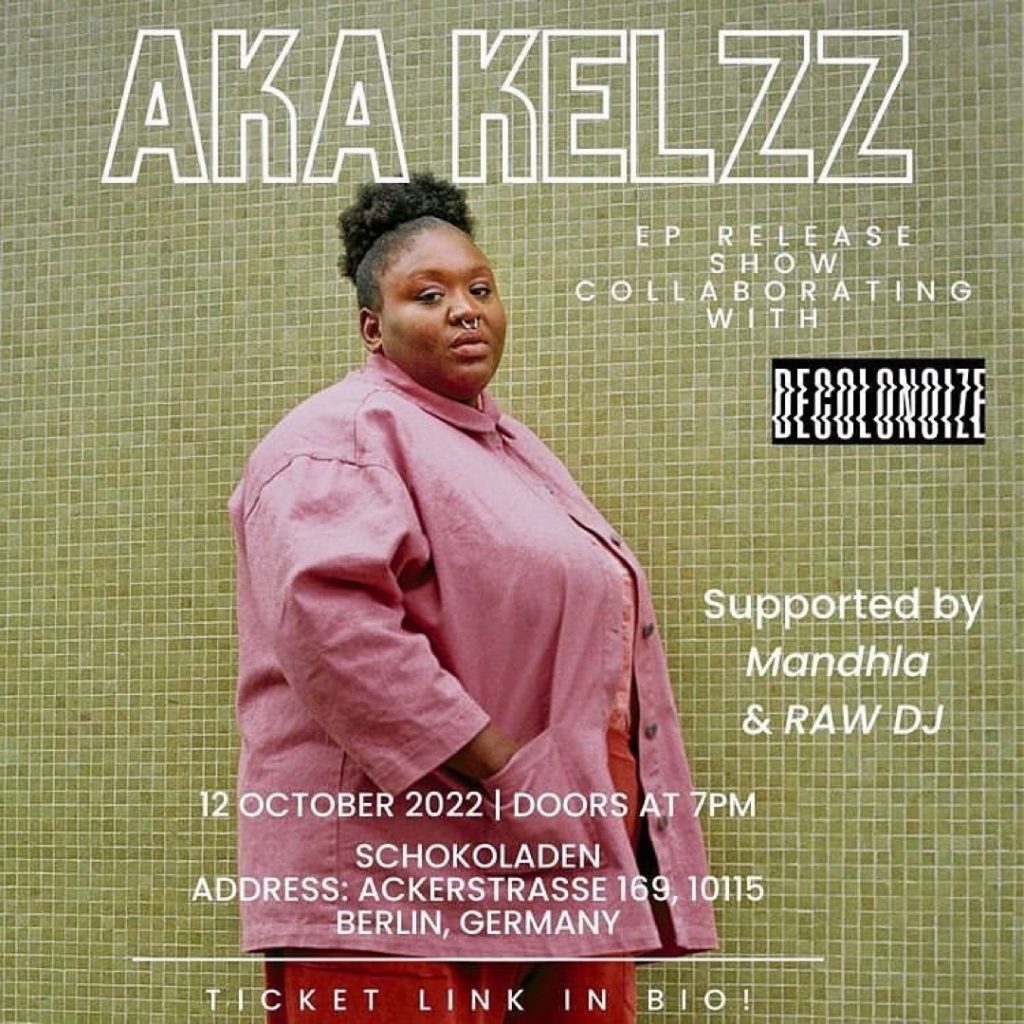 AKA KELZZ is a non-binary queer artist from the UK now based in Berlin. They provide a nurturing and caressing vibe that is smooth and confronting and also allows people to feel what they feel with their creations.
Matched with thick basslines and drums which give you a hug and a dominating voice with the words. When you see and hear Aka Kelzz, don't make an assumption. Just allow the words and music to flow through.
Mandhla. is a trans-feminine gender non-comforming multi-media performance artist born and raised in Zimbabwe, Africa. As a current resident in Berlin she brings a blend of experimental R&B and Soul music intertwined with visual projections and performative dancing. 
Originally from England but living in Berlin. RAW DJ brings you a wonderful mix of house, disco, r&b and garage.
---
Past Events:
04/10/2022
24|07|2022
02|07|2022
07|06|2022
28|05|2022
01|05|2022
20|11|2021
10|09|2021

Naari Release Show (+Mitsune) | Schokoladen
Kara Delik + Clear History | Loge
MY PEOPLE FEST 2022 | Zulu, Nervöus. Eat My Fear, Deutsche Laichen
Bananach + Anti-Corpos | Loge
DECOLONOIZE FEST 2022 | Zukunft am Ostkreuz
Proper. (US) + Shamaniacs | Loge
Jaguwar Record Release Show (+Zouj) | Zukunft am Ostkreuz
Breezy, Naari, Oyèmi Noize | Oyoun