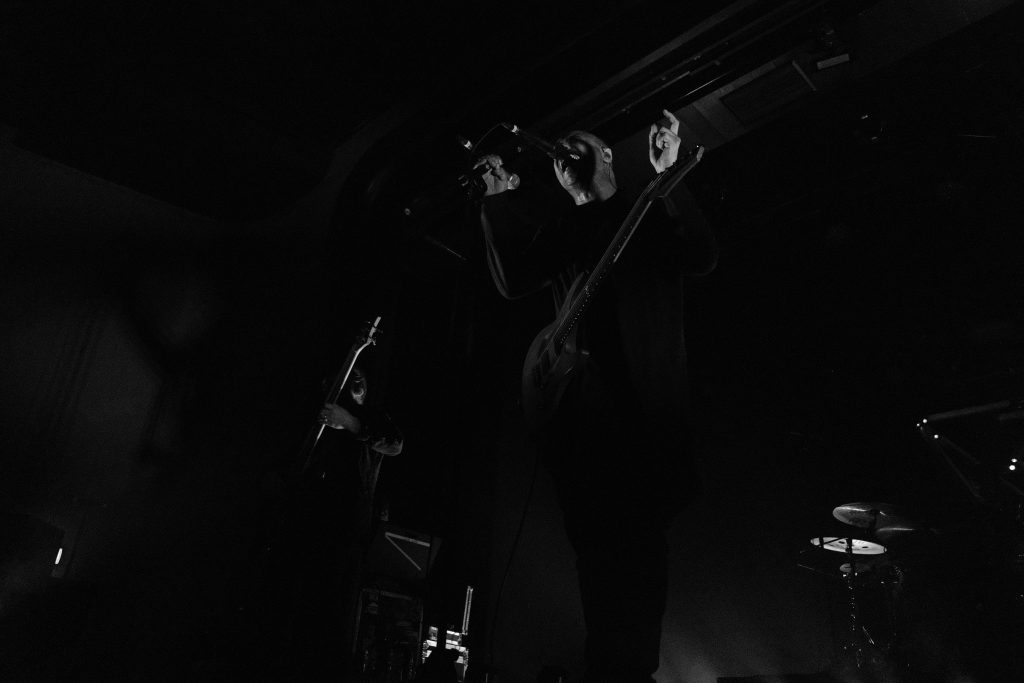 What's better for the onset of winter than a black metal show on a snowy evening?
Last Sunday night Zeal & Ardor played to a sold out Columbia Theater. The Swiss band Zeal & Ardor is lined up around the musical all-rounder Manuel Gagneux, who brought 3 other musicians onto the stage for his almost one-man project in order to present us with Zeal&Ardor's flawless metal riffs. A mixture of (post) black metal, crossover with influences from blues, gospel, jazz and soul, packaged into a very convincing overall package. Zeal&Ardor's success story begins on the Internet: Manuel Gagneux publishes a few songs on 4chan in 2014 and asks the forum members to name two music genres from which he produces a track within half an hour. The mixture of black metal and spirituals created a unique sound that inspired the musician to do more: to Zeal&Ardor's great crossover sound.
When I think of references to Zeal & Ardor's sound, I can think of bands that have proven extremely problematic over the years. It's a shame that we as metal fans were socialized that way. Is it because hard and tight riffs often have to go hand in hand with excess musician ego? Or that you get the feeling of joining a religious cult as soon as you walk into a black metal show? Zeal&Ardor show that there is another way. Between the grandiose sound and the professional arrangements that secure them a place in the ranks of stadium metal bands, they seem anything but aloof between the songs: short announcements by Manuel, in which he presents himself to the audience at eye level, often notes that he's "not much of a talker" and cares about the audience, interjecting that everyone should look out for one another to be comfortable in the moshpit (yes, I said moshpit in front of the spoiled Berlin audience known for its arrogant demeanor on a Sunday evening, hats off!). Even before the encore, he offers to save the audience time and simply play it afterwards without the big encore theater. Is that the secret why this band is catching on to both the mainstream scene and the underground?
Definitely would be a great message for the future: we don't need lofty egos on stage, no bold announcements and no offer to join a cult when we visit a black metal show (No Gods no Masters!). Zeal&Ardor don't need all of that either, because musically they deliver heavy and are just incredibly sympathetic.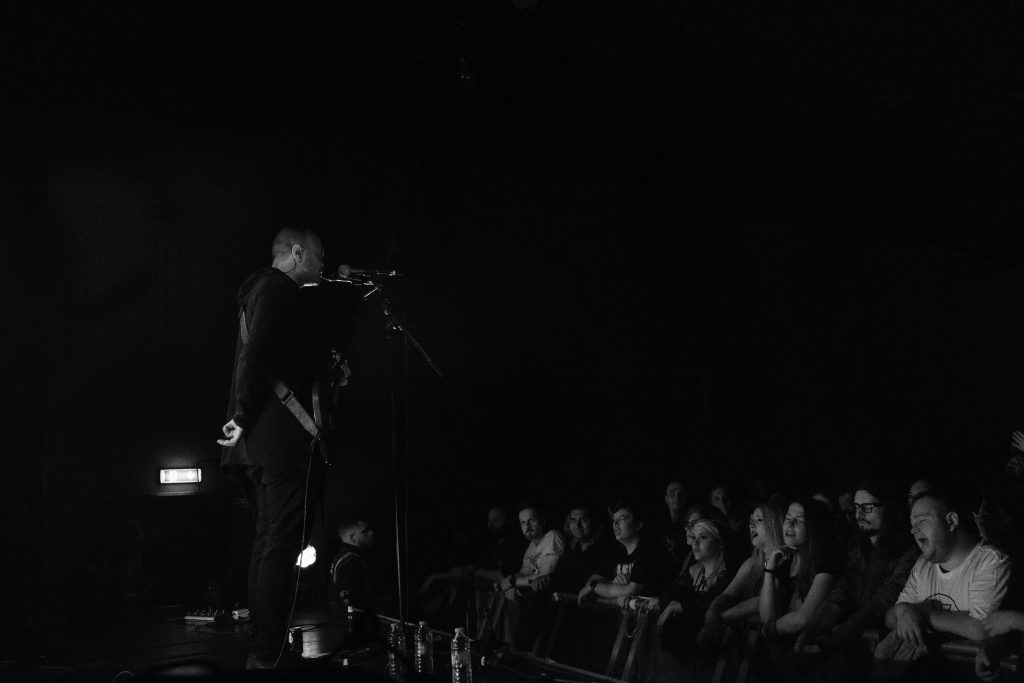 My metal heart is bulging, my neck hurts from headbanging. I have the feeling that there is still hope for new genre arrangements that are convincing and that have not been there before in their composition. Thank you Zeal&Ardor for this really awesome show.
concert review by Kim V. / photos by Oyèmi H.