Kikagaku Moyo: A Farewell Part I
Support: Mong Tong
Venue: Festsaal Kreuzberg, Berlin (16.06.2022)
Concert review by Maro Al-Jwari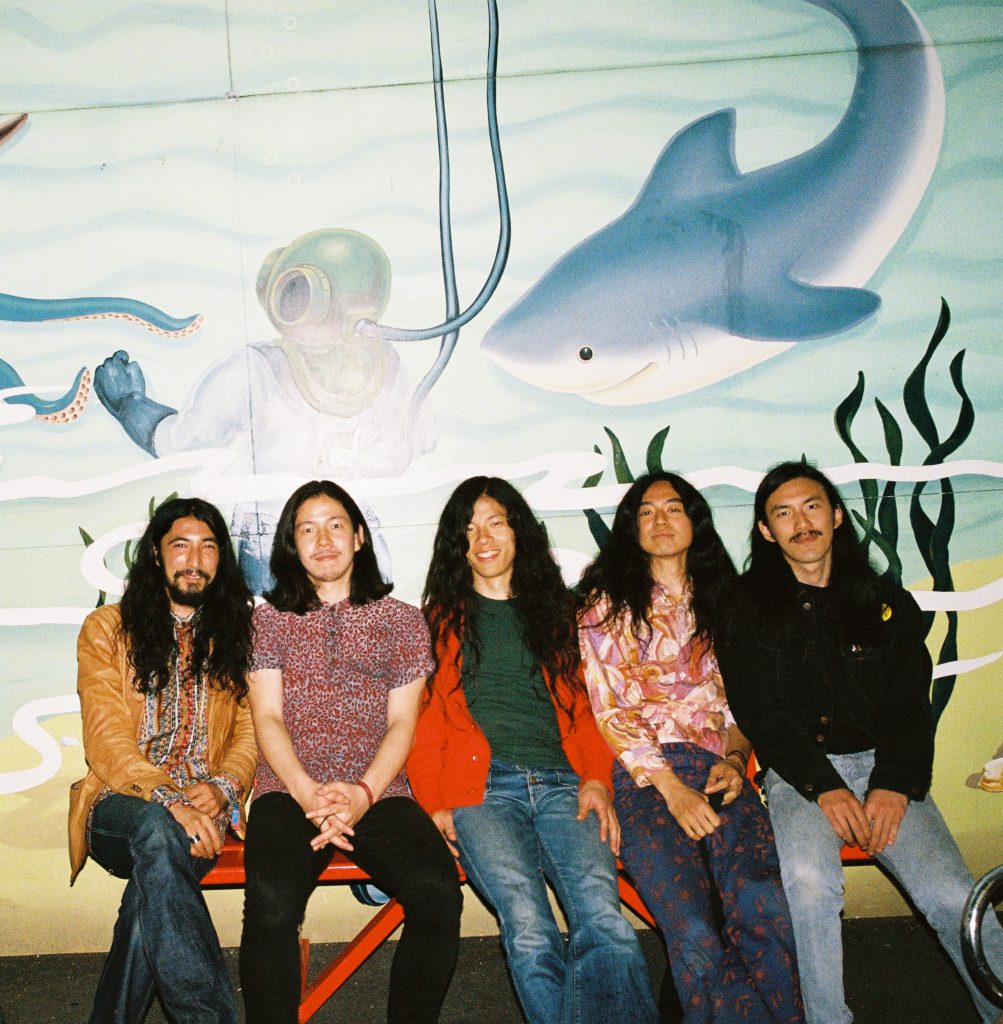 Listening to Kikagaku Moyo (Japan) for the first time, felt to me, like the nascent instant I bit into my mother's loving quartered lemon with cumin.
A complete explosion of my senses.
My usual undertaking to have no expectations before any concert, has been proven with latest gig of Kikagaku Moyo in Berlin. Having no expectations, they just blew me away.
The venue was packed with eager fans and all attention drawn to the stage by the starting signal given by the warmup band, the Taiwanese Dou Mong Tong. Wearing a red blindfold (part of the "guanlingshu ritual), they kept me entranced throughout their performance. Their mixture of psychedelic, synthetic and folkloric sound led me into a dazzling and at the same time, into a cryptic dream that I didn't want to escape from. As the first sounds ensued, already, I knew – this band is catchy.
After a short break Kikagaku Moyo entered the stage. Without batting an eye, they delighted you with their multi-talented presence throughout the entire concert and the audience went wild.
The concert was full of energy all through. And you could feel and hear it especially when the audience made encore calls for minutes until the band returned. For my part, I spent the evening with a smile and my 15-year-old-self could hardly calm down. Yes, representation matters.
After 10 years of making music together and with their album "Kumoyo Island" released this year, the psychedelic-rock band Kikagaku Moyo is now going on an indefinite hiatus.
Whoever still wants to have the chance to experience the band live, should still take advantage of their last tour, check them out, with a big shout out to their amazing sound, here is their tour info: https://kikagakumoyo.com/
Coming soon in July: Part II