We haven't been sleeping y'all. And you shouldn't be sleeping on this event either!
PROPER. from the US are coming over to tour Europe and we are honored to be putting up their show in Berlin. Support will come from Berlin-based SHAMANIACS – a Psych-Rock Trio you don't want to miss out on. Here are the hard facts:
Date: 01.05.2022
Where: Oyoun | Lucy-Lameck-Str. 32, 12049 Berlin
Doors: 6pm (we start early bc it's sunday!)
Entree: 10-15€ / Refugees come in for free!
Tickets: Eventbrite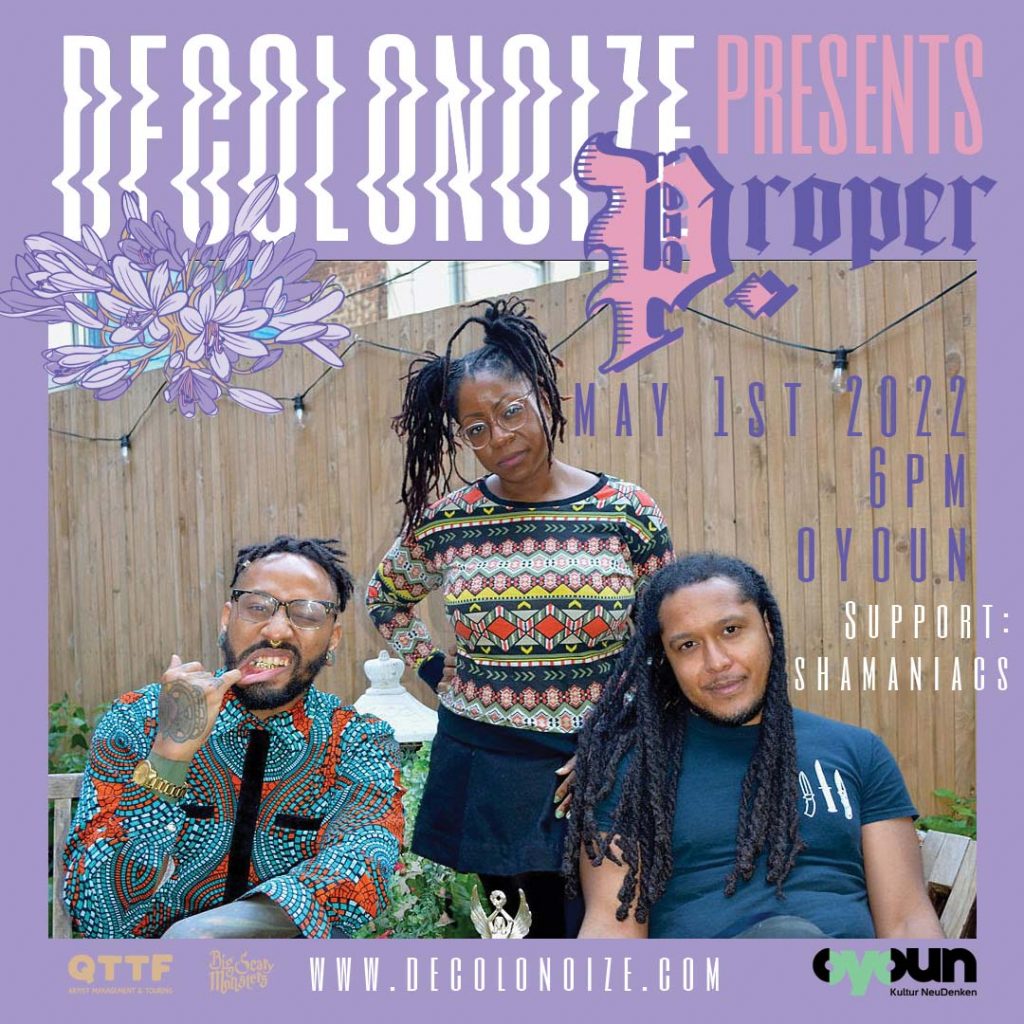 PROPER.
*Indie-Rock/Emo-Punk*

Following 2019's critically-acclaimed sophomore album, I Spent the Winter Writing Songs About Getting Better, Proper. is making their return with The Great American Novel.
"At the end of the day, what I wanted to do with this record is take Proper. in a direction that would surprise people on first listen, but end up making complete sense on the second or third listen. I think a lot of bands tend to go more pop but I wanted to make something both challenging and undeniably catchy," Garlington said. "It all goes back to Black genius and how it's ingested by the predominantly cishet, white male crowd. If they're going to be a voyeur to the Black experience, I wanted to strip away all the cheeky song titles, lyrical inside jokes, and optimistic singalongs. I want them to hear this record and learn about our identity crises, our aimlessness, how many friends and family we know that are dead or in jail by 25. How, at eight we were told we were gifted but by 11 we were told we're dangerous."
"The Brooklyn band's explosively verbal, shapeshifting and snarky emo-pop explores how intersectional identities move within predominantly white spaces" -Pitchfork
"Proper. vocalist Erik Garlington has a rare gift for translating the emotional impact of systemic forces into massive punk rock anthems." -AFROPUNK
"Full of punky spirit that nods to their emo forebears" –Consequence
"Takes the tropes of the pop punk genre to a more original and exciting place" -Uproxx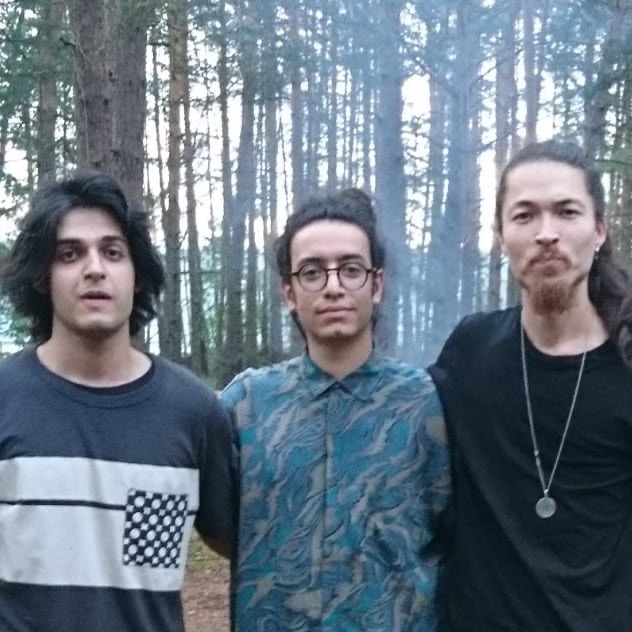 SHAMANIACS
*Psych-Rock

They say there's a fine line between insanity and wisdom.
The SHAMANIACS are used to crossing that line back and forth,
telling stories made of Rock and taking you on a brain-melting psychedelic journey.